Rob does personal Tarot readings in the Vancouver, BC area and is available for skype consultations as well. He works exclusively with the Thoth Tarot, a rich and beautiful deck which contains symbology from many cultures and spiritual traditions. The Thoth Tarot deck is basicaly a book of wisdom, symbolizing four major aspects of human existence: Material, including the physical body, health, finances, and material posessions; Emotional, including relationships, the flow of feelings, and deeper levels of essence; Mental, including patterns of thought, attention, pure awareness, also the inner critic; Spiritual, including deep essential states of pure Love, Wisdom, Strength, Peace and Value. Please click on the links above to learn more about Rob and his readings.
An Astrology Reading or Tarot Reading with Rob can help you to understand where to focus your attention and how to accelerate your evolution. Self understanding, growth, and real change are based on the amount of attention we bring to our lives. Learning to access Pure Awareness is the key to living attentively from a position of wholeness in the present moment. Beneath the surface of our everyday emotions and thoughts is a mysterious and wondrous world of essential energies which are available to us at all times. Our Essence is like a multi-faceted jewel, each facet containing a particular quality such as: true Wisdom; boundless Love; absolute Value; and pure Strength. These qualities or energies are symbolized in Astrology by the planets and in Tarot by certain cards which express them visually.



Website designed and created by
With more than 20 years of experience, Rob Inglis has helped thousands of people with his unique readings, getting them in touch with the deeper aspects of Essence and finding ways to express these qualities in their lives. Going beyond mere fortune telling, he will help you to find freedom from old patterns, while developing a deeper sense of self nurturing and self knowledge. He has guided many through the process of learning to be aware of the inner critic, known in psychology as the superego, and becoming free from this negative voice. A Tarot or Astrology reading with Rob is guaranteed to be rewarding on many levels. Please click on the links above to learn more about Rob and his readings.








TAROT
A personal Astrological reading with Rob is an experience that can truly enhance and transform your life. His readings emerge from a clear, compassionate and healing place. The essential energies which correspond to the planets exist within you and you can learn to access these energies. For example, you can actually experience and embody your Venus energy, which is absolute pure Love. Jupiter is the planet of optimism and growth and you can actually embody its energy in the most positive way, based on its position in your birth chart. Explore your own astro-mythology, finding out which of the planets you resonate with and engage with its archetypal energy in your own mythic story. A natal chart is usually the first step in exploring your essential being. It can give insight into past lives, as well as your highest path of evolution in this life. A transits chart can provide insight into your future karmic path. Please click on the links above to learn more about Rob and his readings.
ASTROLOGY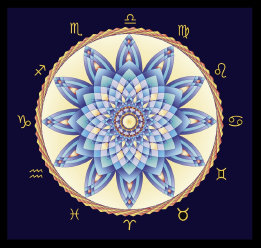 AWARENESS